What Is A Blog?
How Would You Like To Learn How To Blog
And Make Money While Doing it?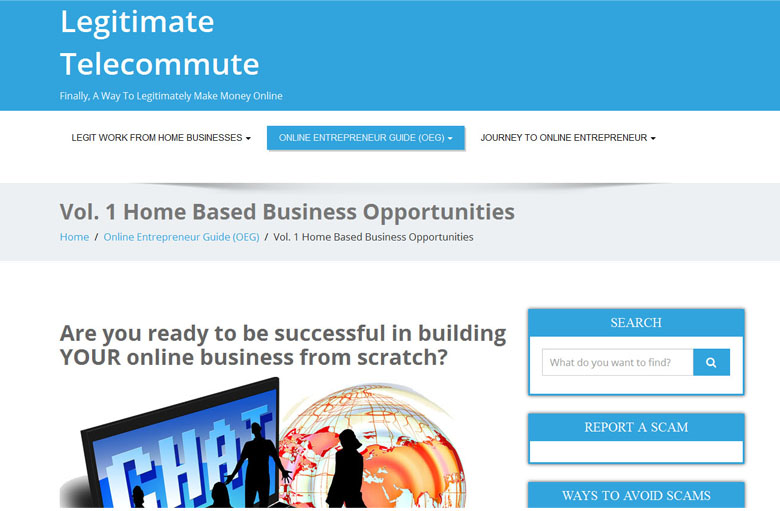 This entire website is an example of a blog website.
Feel free to click through the Pages, Categories, and Posts. This website was built while working through the easy to follow step by step training at Wealthy Affiliate.
A blog can have "static pages". The "category" pages are also known as a blogroll because a "categories" page shows all of the "posts" connected to that "category". A standalone post and static pages are known as blogs.
Here are some screen shots to show the difference between a "static page" and a "blog roll".

The image above shows a drop down menu with
Wealthy Affiliate and Jaaxy. These two Static Pages are linked to the Parent Page "Legit Work From Home Businesses".
A blog is the easiest and fastest way to get a Website up and running. Using WordPress Wealthy Affiliate walks YOU through exactly how to create a WordPress blog.
When looking for a definition one of my favorite places to look is ask.com.
"blog
[blawg, blog]
NOUN
1. a website containing a writer's or group of writers' own experiences, observations, opinions, etc., and often having images and links to other websites.
2. a single entry or post on such a website: She regularly contributes a blog to the magazine's website.
VERB (USED WITHOUT OBJECT) [BLOGGED, BLOG•GING.]
3. to maintain or add new entries to a blog.
VERB (USED WITH OBJECT) [BLOGGED, BLOG•GING.]
4. to express or write about on a blog: She's been blogging her illness for almost a year."
(http://www.ask.com)
The word "blog" was created by truncating two words "web log" became "blog". A blog can be a discussion or informational site. Blogs are made up of "posts", "categories", and "pages. There are a lot of different ways to organize a blog. Generally "posts" are categorized within the "categories", then the "categories" within the "pages".