What Is A Website?
One can compare the process of building a website to the building of a retail store.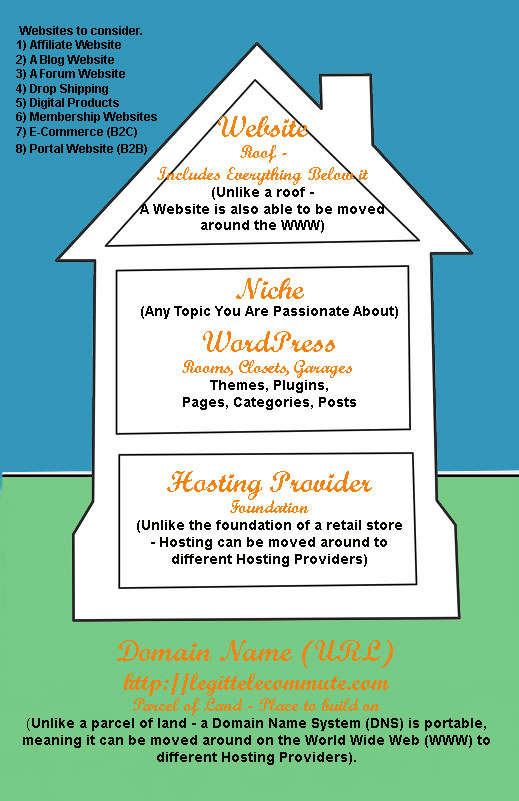 To build a retail store one needs 3 main structures:
1) A Parcel of Land with an address – a Domain Name (URL).
2) A Foundation to hold the store – a Hosting Provider.
3) The retail store itself – a building (WordPress) with different rooms holding content (Niche).
It is an interface on the Internet. Any time you click on to an Internet Browser, (Internet Explorer, Firefox, Chrome, or Safari) you are looking at a website.
30 Seconds To Your Own Website