What Is Drop Shipping?
Drop Shipping Allows You To Sell Products Without Having To Stock And Ship Merchandise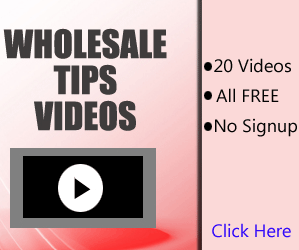 Learning to have an online business doing Drop Shipping has a REALLY HIGH learning curve and is not recommended for those just starting out online. Most of the Drop Shippers also require a Corporate Tax ID known in the U.S. as an EIN.
Drop shipping is a supply chain management technique in which the retailer does not keep goods in stock, but instead transfers customer orders and shipment details to either the manufacturer or a wholesaler, who then ships the goods directly to the customer. As in retail businesses, the majority of retailers make their profit on the difference between the wholesale and retail price but some retailers earn an agreed percentage of the sales in commission, paid by the wholesaler to the retailer.
WorldwideBrands has Millions of Dropship Products – From 100% Certified Wholesalers.
Since 1999 World Wide Brands' Directory has been providing online sellers with top-level Certified Wholesalers that you can use to sell products on Amazon, Ebay or in your online stores.
Feel free to watch the videos on the following topics.
1. Get Legal or Get Cheated
2. Some Wholesalers don't want to work with Online Sellers
3. Hide your wholesale supplier from competition
4. Wholesale prices are not public info!
5. Wholesale prices lower when you buy more
6. Some wholesalers charge refundable deposits
7. Be patient when setting up an account with a Wholesale Supplier
8. Your retail price minus your wholesale price does NOT equal your profit margin
9. Some wholesalers have their own retail stores – and that's okay
10. Drop Shipping is a low cost, low risk way to start selling online
11. What is the Manufacturer's Advertised Price?
12. What is the MSRP?
13. What is the Minimum Order Quantity?
14. What is Quantity on Hand?
15. What is Free On Board?
16. What is Net 30?
17. What is a Return Authorization?
18. What's a Stock Keeping Unit
19. What is Buying at Cost?
20. What are Trade References?
Worldwide Brands certifies drop ship companies, many of which are the same wholesalers for many of the
big box stores. There is a one time free of $299.00 to access all of these companies.
Files are available to download to add to a shopping cart. To Get Started Click Below!